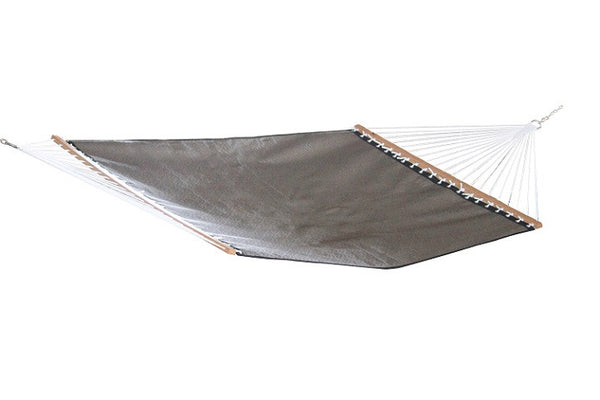 Poolside Hammock - Double- Sienna
durability and strength of vinyl coated polyester yarn with the vivid hues and soft hand of solution dyed acrylic, also known as acrylic mesh. The perfect option to dress up your backyard. This hammock shakes off water just like a dog does after a swim.

Hammock ends have "O" rings & chains attached, 2 lag bolts included.