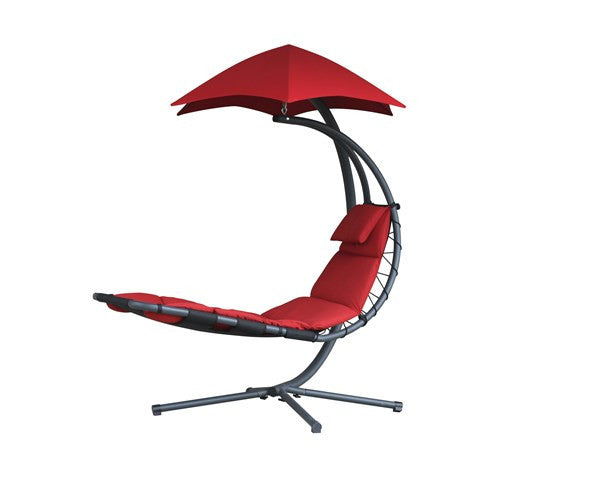 The Original Dream Chair™ Cherry Red
Total Patio brings you the Original Dream Chair™ by Vivere- the ultimate choice for backyard lounging. An inspiring design that allows you to enjoy your backyard as you dream up your next vacation or simply relax in comfort while sipping a cool drink after a long hard day of work. This exceptional chair cushion is made with high grade spun polyester and approximately 2 inches of foam. The foam pillow is another added benefit that supports your head for an afternoon siesta. The base is designed with 4 legs for added sturdiness and each leg is capped with a rubber foot. Easy to assemble. Stands for all Dream Family now in Charcoal Finish.
Stand+Chair+Cushion+Umbrella
Replacement rods (DRMU-RRS), umbrella fabric (DRMUF) and umbrella cushion (DRMC) available separately for purchase.